Announcing the Winners of our Spring Book Review Competition!
Winner of Primary School Division: Ages 7-12:
The Boy in the Striped Pyjamas
Reviewed by Tanay (aged 11)
from Waikato Waldorf School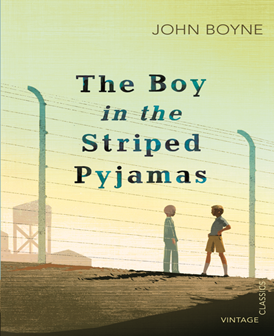 The Boy in the Striped Pyjamas is a novel written by John Boyne in 2006. It is set in the time of WW2 (World War 2) in Germany. The author takes the reader through a journey of an unusual friendship between two boys.
It all starts when Adolf Hitler (The Führer) comes to dine with Bruno's family. One day Bruno, a nine-year-old boy, comes back from school and finds out that he is moving house. Bruno moves to Auschwitz where he makes friends with a Jewish boy named Shmuel. Interestingly, they share the same birthday. While Bruno is mischievous, fit and chatty, Shmuel is unhappy, painfully skinny, and shy.
Personally, I found this historical fiction novel intriguing because Bruno was German and Shmuel was Jewish. Yet, they shared a special friendship. One of the quirkiest qualities in this book is the contrasting personalities of Bruno and Shmuel. My favourite line said by Bruno is, "Some things are just sitting there, waiting to be discovered. Other things are probably better off left alone."
It is a war story and slightly on the darker side so I think this book is suitable for ages 12 and above.
Winner of Secondary School Division: Ages 13-16:
Unputdownable: Akarnae by Lynette Noni
Reviewed by Ayla (aged 13)
from Rototuna Junior High School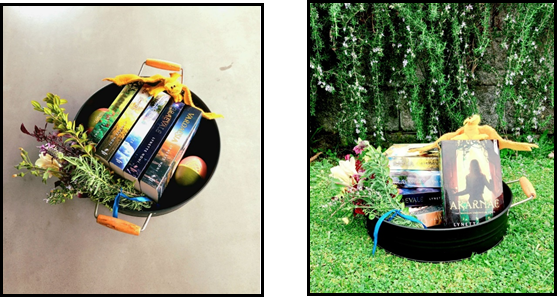 Akarnae is a young adult fantasy fiction novel written by Lynette Noni and is the first in a series of six. This book is about a teenage girl called Alexandra Jennings - or 'Alex', as she likes to be called. Despite her discontent, Alex's beloved parents send her to boarding school. On her way to enrol, Alex is bewildered when she discovers that she has been transported through a mysterious doorway to the wondrous land of Medora.
Determined to find her way home, Alex soon finds out that the only person who might be able to help her is absent. Initially discouraged, Alex quickly adapts to Medoran life and surrenders herself to the engaging affairs at Akarnae, an academy for gifted students of Medora. She embarks on inspiring adventures you would never have thought possible. However, it's not all fun and games at the academy. Danger is looming. Alex needs to be ready since she may be the only one who has enough willpower to protect the people of Medora from an unwelcome threat. With the support and loyalty of Alex's newly founded friendships she is driven by their encouragement to face the challenges which lie ahead.
I absolutely loved every page of this novel. I relished in the story and allowed myself to be immersed within it - the book had me hooked! It was like I was going away for vacation to Medora every time I opened the cover.
My favourite element of the novel was definitely the witty nature of Alex Jennings' character. I love the way the author writes about her female protagonist and how Alex sees the world (or worlds). Alex's humorous, easygoing nature and positive outlook on life make her character easy to fall in love with. Her story motivates bookworms to undergo their own adventures. A remarkable moment in Akarnae is when Alex tackles her end-of-year combat exam and proves herself worthy to be in the epsilon class. She humbly completes an obstacle course far quicker than any of her male classmates - girl power right there! That chapter left me with a sense of upliftment and satisfaction. I loved it.
Based on other Akarnae book reviewers' critiques, some questioned the originality of Lynette's ideas. I can understand why booklovers might debate this; Alex steps through a doorway into another world and attends a school for teenagers who are gifted with supernatural powers. These are obvious Narnian, Harry Potter and X-Men elements. Personally, I enjoy these familiar comparisons in the story that I could easily make connections with. In contrast, Alex's school is not magic, despite what it seems. Medora has otherworldly advanced technology which helps Akarnae to develop its own unique storyline. It was the author's intention to bring through these well-known story components as they were features she loved and she wanted to write a novel that incorporated all of these ideas. I would have liked Lynette Noni to give more background information about the interconnection between Earth and Medora and perhaps provide more reasoning to explain how it's possible that Alex chanced upon her magical doorway leading to Medora.
My suggested age recommendation for Akarnae is 11 and older. This reflects reading skill and not essentially content suitability. The story hints at romance and includes mild violence however nothing immensely disturbing. In some parts of the book there is concealed meaning that requires interpretation and a certain level of comprehension.
On the whole, Akarnae is an unputdownable novel that will keep you guessing about what wild things will happen next in Medora. While reading Akarnae you can take pleasure in knowing that when you finish there are dozens more adventures yet to be had with Alex and her faithful companions. There are five more chronicles in the series - I can assure you, they will not disappoint!
When you begin your Akarnae escapade remember to find a quiet comfortable spot because you will not want to move until you've finished reading!
Check out these wonderful reviews by our other entrants:
The Dragon Defenders by James Russell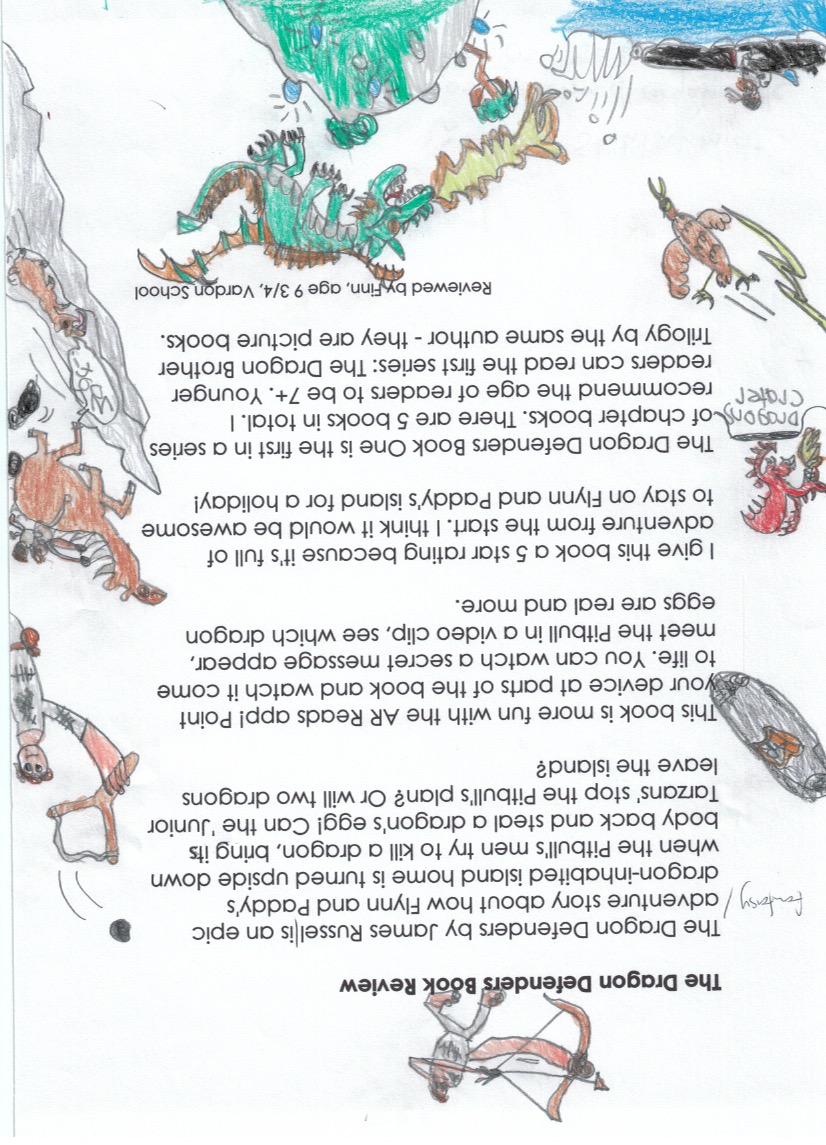 Kristy's Great Idea by Ann M. Martin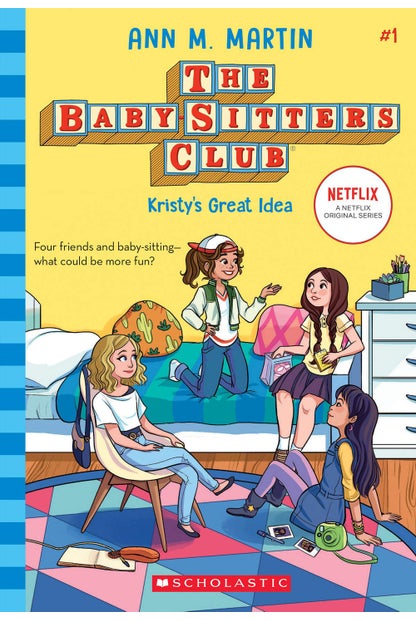 Reviewed by Elsie (aged 10)
from Marian Catholic School
It all started on a hot sunny afternoon in Stoney Brook Middle School, where Kristy had a great idea. For so long she had seen her mum trying to find a babysitter for her little brother. What if she started a babysitting club? Four friends and babysitting - what could be more fun . . . but nobody counted on prank calls, uncontrollable two-year-olds, crazy pets and parents who don't tell the truth.
This action-packed fiction book is so great you won't want to put it down. This book has a never-ending storyline packed with amazing detail. This series has everything from best friend trouble to building courage, which will always have you guessing. I recommend this series to 9+. I love the way Ann M. Martin makes it feel like the characters are your best friends and you've known them forever. She makes it feel like I'm living two lives and isn't that truly impossible. I don't think, I know that I'm going to be a fan for life. I'm also really looking forward to continuing reading this series.
Make a Hard Fist by Tina Shaw
Reviewed by Jess (aged 13)
from Rototuna Junior high School
Make a Hard Fist by Tina Shaw is an amazing, spooky story. I had shivers going up my spine as I got deeper into the book. This book is about a young girl called Lizzie who she starts getting these letters. At first, she thinks it's her friends sending them but, as they arrive, she realises she might just have a stalker. I think the author's aim is to warn people that stalking should not be seen as a joke and to be more careful.
I can relate quite a lot to Lizzie. We have a couple of things in common and, as the story went on, I started to put myself in her shoes and I tried to think of what I would do in that situation. I found as I read the book that Lizzie's parents weren't doing enough to protect her. They were just not thinking of the future but instead trying to push it behind them and pretend nothing happened when it did. I also found that there were not a lot of friends involved, except for her nemesis who she liked beating in races. Something I particularly liked about this book was just how every sentence would feel like shivers going up your spine and you're thinking, "oh gosh, what is going to happen next?"
There were a few questions I had as I was reading, but I think I might have just missed a passage that had the answers or maybe it just was not clicking altogether for me. I had a couple of questions about Lizzie's stalker's intentions too. I think maybe the author could have added a little something more to the book so then it wouldn't have such a simple punch line like maybe something really drastic happened and she got kicked out of school or something. Maybe the stalker jumped her a couple more times just to make the book, I don't know, pop. Maybe also the nemesis could have something to do with it or try to stop the stalker.
I think this book is amazing and the author has an amazing imagination. The description she puts into this story is breath-taking. This is just my kind of book. It is a little spooky but not enough for nightmares – I'll leave that to horror movies.
The Starless Sea by Erin Morgenstern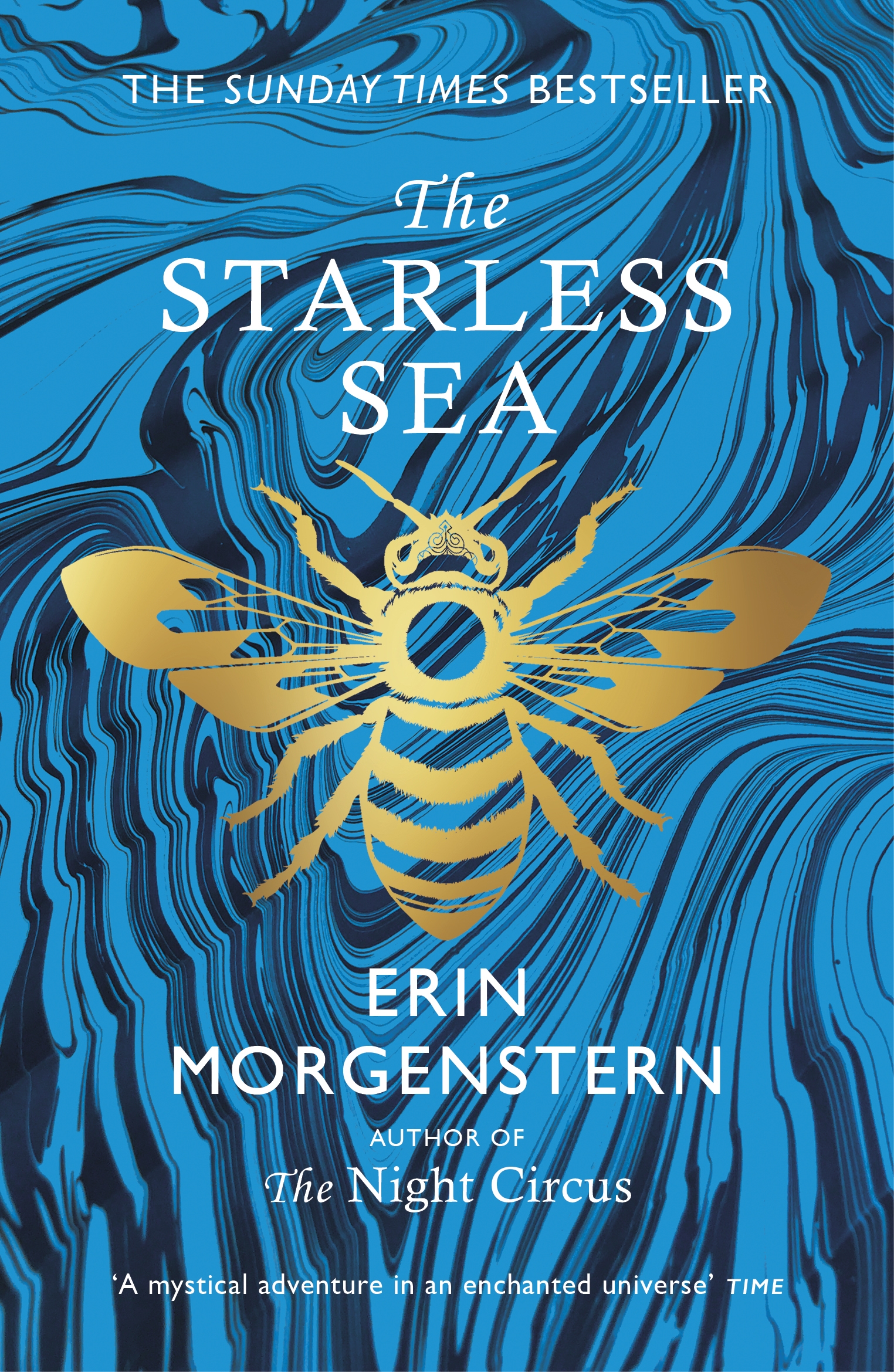 Reviewed by Aria (aged 14)
from Marlborough Girls' College
The Starless Sea is a fantasy fiction book written by Erin Morgenstern with many interlocking storylines and each one has its own setting and character, sometimes even a different time era. One must have a strong and quick mind. Can you hold together a whole universe? If you can, you shall be rewarded with a fast-paced story that you won't be able to put down.
The tale centres around the main character of the name Zachary Ezra Rawlins who stumbles across a book in his university library that holds something impossible, something more stunning than even a spell book. In order to unravel this mystery, he follows strands of clues that pull him over the country, through a masquerade dress-up party, tie him to a book cult and bring him to a labyrinth of an underground library.
This enthralling book carries everything from adventure to romance to mystery to even oversized bugs. You will find yourself willingly lost in a maze of plot twists and lovable characters. Run through the snow, play pretend, weave pearls into your hair with every year that passes. Lose one of your eyes in order to see and sacrifice something to end a story with each new person you meet as you turn the pages of The Starless Sea.
I would recommend this book to young adults mainly, but if someone else is daring enough to venture into The Starless Sea and hold on to everything it contains, I would welcome them.
-